For Immediate Service Contact Us
Roggi's Auto Service
278 Hudson Street
Hartford, CT 06106
Phone: (860) 522-2076
Business Hours:
Monday-Friday
8 a.m.-5 p.m.
European, Foreign and Domestic Auto Repair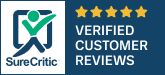 Our Warranty
We guarantee all of our auto services with a 36 month/36k mile parts and labor warranty*
*On non-wear and tear items or unless otherwise specified.
Roggi's Auto Service is rated 4.7 out of 5 based on approximately 100 reviews from around the Web.
Great job and now it runs like brand new. I use this very much and the expedient turn around, really was exceptional.. Jay Aforismo

They listen to the customer. Service is better than any dealership.

I am always fully kept informed of the progress on my vehicle. I highly recommend this shop. They will treat you right!

Great service and customer service!

Very good experience dealing with Roggi's for breaks and tires. Definitely will be a returning customer!

Had annual sevice on my Alfa. Excellent and much less costly than my dealer. Friendly service. I especially liked how they correctly set the tire pressures...

Phenomenal customer service, very straightforward on what you need to pay and transparent about the process. Will definitely use them again!

Professional, courteous and knowledgeable. I highly recommend

I had a break in to my vehicle and Roggi's did a great job servicing my vehicle in quick time, low cost, and a friendly manner.

They were great start to finish super professional, they quoted before repairs. They even picked up and dropped off my car at work.

A very professional experience from initial call to driving the car home.

Great work and the personal!! 100% recommended

A little pricey, but they got my car running again

Henry stayed in close touch keeping me up to date on the diagnosis and the timing for the repair. Thank you Henry and staff!!!

They were professional, quick, thorough and friendly. I would recommend Roggi's to anyone and will be back myself!

Excellent service. Very professional & friendly people. They give few surprises as well. Overall, happy for doing business with them.

They are great. Fair prices, excellent work. Customers come first there.

As a new resident of Hartford, CT I really appreciate a real auto service shop in our area. They found the problem in my car & took care of it. Thank you...

First time coming to Roggi's and although my car has been deemed unfixable, staff was incredibly pleasant, helpful, and understanding of my situation....

Also was less expensive than any other business. Quality work and quality mechanics at this establishment.

Fantastic customer service. Great people to deal with throughout.

Roggi's staff has generous good people, who provide prompt quality service.

Can not say enough good things about them

Hands down the best, they don't lie they keep it realistic and let you know what's going on with your vehicle and how much it will cost to repair no hidden fees or surprises at check out

Hiram "Hydro 8SIXTY" Cardona Jr

Friendly, knowledgeable group of people that will go above and beyond for their customers.